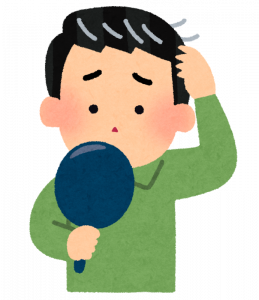 Title:
Gray hair
Character:
1.Sweet:
A girl who has a dream to be a successful entertainer. She always feels young.
2.Nankai:
Sweet's manager in charge. A person who has a serious character and the one who understand Sweet the most.
Scene change:
1. Start from darkness
2. Two performers are in the center of the stage
3. From dark to light
4. Until end of the stage, it will retain to light.
Location setting:
Sweet's affiliation office
Nankai sits on the desk and working.
Sweet is standing beside Nankai.
(Opening)
Sweet : I found Nankai's gray hair. You must've worked hard. You were angry at your general manager yesterday too. Are you okay.
スイート: 向海さんの白髪みっけ。苦労してるもんね。昨日もジェネラルマネージャーに怒られてたし。大丈夫?
Nankai : Yes. Same as usual. It's okay.
向海 : 何時もの事だし。大丈夫だよ。
Sweet : That gray hair spreads on your head should be soon becoming a river, a sea and finally it might become a continent.
スイート:その白髪がどんどん広がって、やがて川になり、海になり、大陸を作っていくのです。
Nankai : You are noisy! Is my head like the America's?!!
向海 : うるさいよ。俺の頭はアメリカ大陸か!!!
Sweet : What?!!! Don't tell me you're gonna say Oh, my goodness!!!
スイート:あれ? 今日は、おまwって言わないの?
Nankai : Oh my goodnesssssss!!!
向海 : おまwww
(Curtain close)
If you don't mind me asking you, could you follow me on Twitter.
twitter してます。
https://twitter.com/atmenu
フォローください。
相互フォローいたします。
バナーをクリックして応援をお願い致します。
あなたのクリックが、記事を書く励みになります。
↓ ↓ ↓ ↓ ↓
スポンサーサイト
line